Over Christmas/New Year 18/19, I stayed in Verbier for a few days, one of Europe's most famous ski resorts for it's infinite off piste routes.
Heard of a few allegedly legendary offpiste routes, gotta try them. Weird thing is when you google them, there isn't much info regarding how to find them. Hence writing this post about how to access to of the most famous ones. Backside of Mt Fort and Stairway to Heaven.
Stairway to heaven is without a doubt one of the most famous offpiste routes out there. I haven't no clue if it has any relation with Led Zeppelin's true legendary song.
Verbier Stairway to heaven.
You need Verbier 4 vallées pass to reach the high cable car station named Col-des-Gentianes.
To reach Col-des-Gentianes, you can take 3 Jumbo up from La Chaux or 1 Col-des-Gentianes. One could also ski down from Mont Fort then take a button lift 6 Gentianes up. See map below.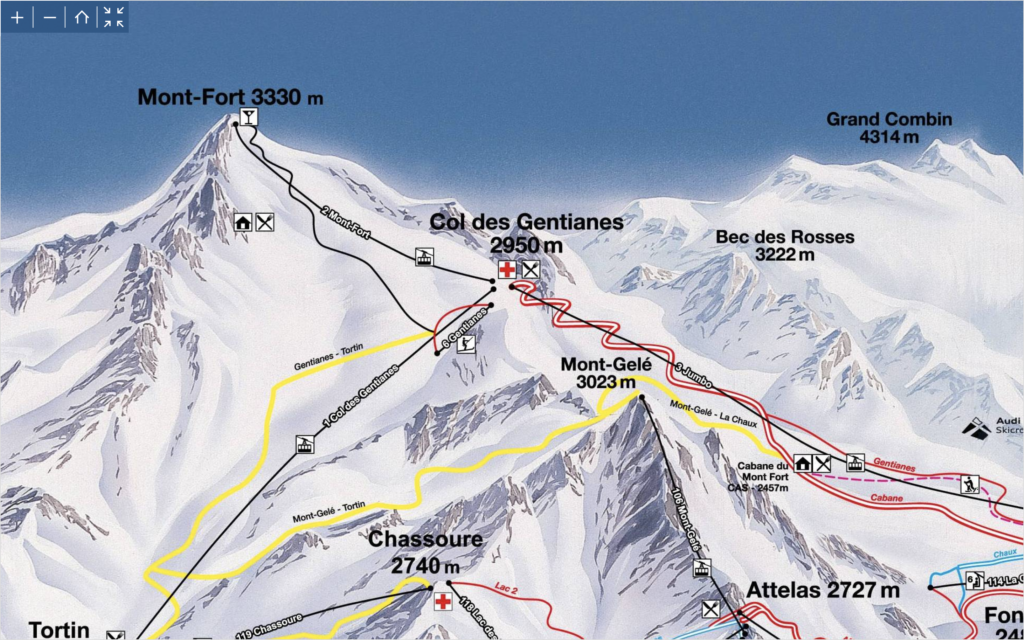 3. Best bearing point for find where to go up the stairway is if you take the button lift 6 Gentianes, it's right in your right hand side. Most probably you will see either ppl hiking up or a track from others have hiked up, I double checked with the ski patrol on the button lift station, see photo below.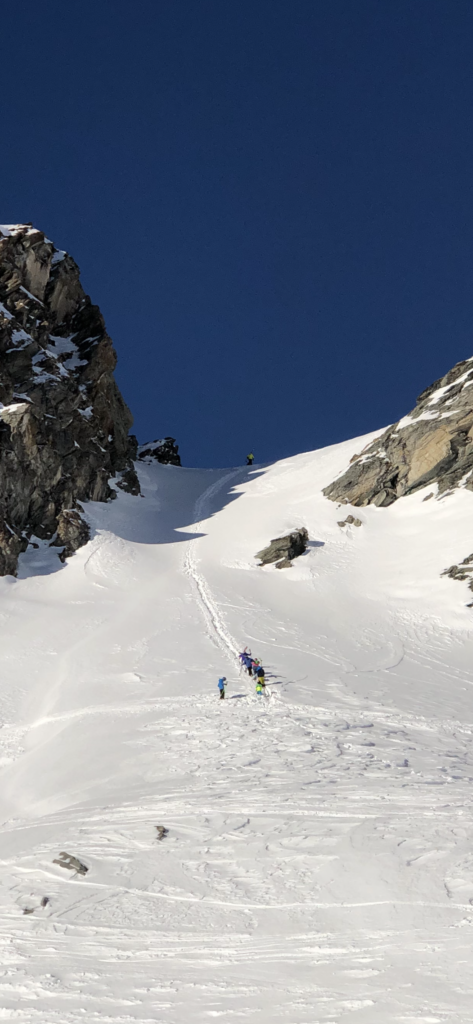 4. When you come up on Col-des-Gentianes, I will recommend hike a bit higher to start with, then take the momentum to reach all the way where the "stairs" starts. The stairs are basically a steep couloir going up.
5. You ski down Glacier des Louettes Econduè. Google isn't very efficient in find this terrain names. To find it on Google Map, you need to type exact words: "Glacier des Louettes Econduè 1997 Nendaz Switzerland Glacier". Direct link to it: https://goo.gl/maps/c5tpk8FngJm
6. You'll most probably reach Tortin cable car station in the end of the route.
Backside of Mont Fort in Verbier
Backside is a much more challenging route than Stairway to Heaven. It's totally outside of the resort all the way, one needs good experience in mountain, glacier, weather, avalanche. Not to mention, it has a few sections you will be skiing on very steep couloirs with varied snow conditions.
Accessing backside is a lot easier to locate.
1. You just take the cable car to Mont Fort (highest station in Verbier), walk down the stairs leads to the normal slopes.
2. Usually there parks a big snowcat. Cross the rope beside the cat, and traverse towards your left hand side. Take good speed control in the beginning of the traverse as it goes through fairly vital cliffs.
3. After the traverse, just use your basic skier's instinct to find the way. You'll pass two lakes on the way down. You should stay on the left side of the first lake and very importantly, make sure you stay on the right side of the second lake by the dam.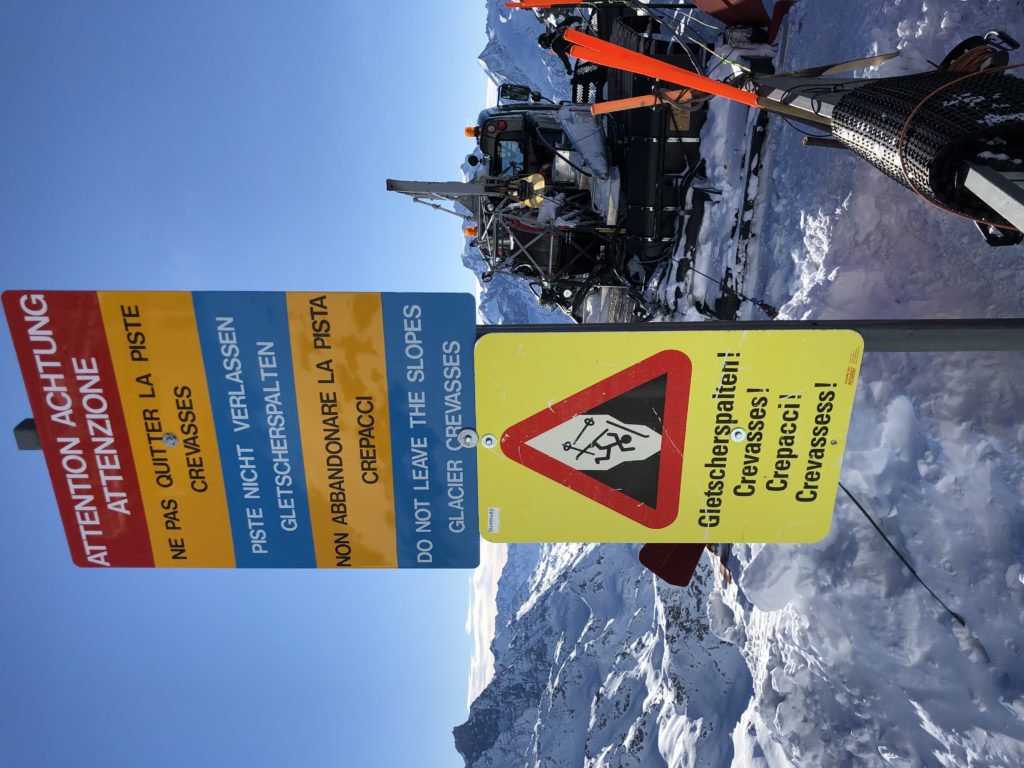 4. Reaching the second lake, it's a short distance of flat you need to ski through. It goes a bit upwards from time to time, but no skins needed here.
5. In the end of the lake, it's a dam, when you go down, have the dam on your left hand side, it first goes through a few trees, then traverse to the left following a small road, you will reach Tortin in the end.
Good luck and enjoy your off piste skiing 🙂